Join the community that runs the
Bajesdorp Public Space for Social Art, Theatre,
Music & Food
We are currently literally building the public space on the ground floor of the new DIY housing cooperative of Bajesdorp. And we are expanding the community that will collectively run this space, for which we will come up with a spirited name once we are complete.
This is where we will share our artistic and activist practices with the city. There will be a black box theatre, a canteen/bar/restaurant and two open studios, and on the third floor of the building there will be another studio / atelier. On either side of the building are gardens. One of these gardens already functions as a community garden and in the other we want to create a food forest with a small amphitheater in the middle.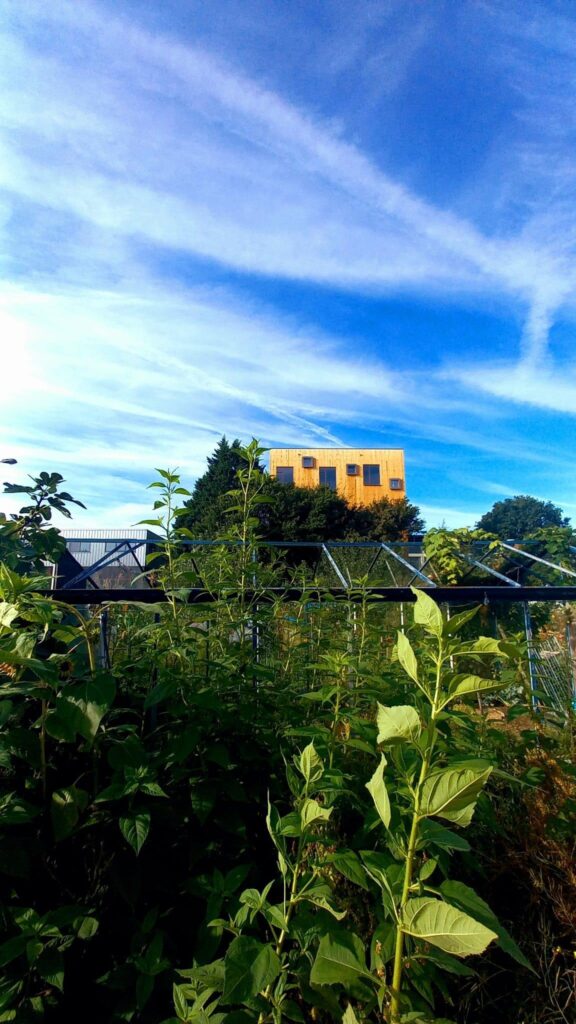 What can you do?
Would you like to join us? The deadline for applications is November 15st, 2023. As a member you basically have 24/7 access to the spaces on the ground floor but always in coordination with the other members.
You can use the spaces for production, programming, experimentation and collaboration. As a member you pay a €80 membership fee per month and a deposit of €500 at the start. This €500 will be returned to you if you ever decide to leave the project.
Most important is that you love to work within an open and flexible structure that you shape together, and that you like to take responsibility within the collective.
What do we stand for?
In all areas of society, people feel increasingly alienated. People feel alienated from each other, from the government, from the media, from the healthcare system and from the (inter)national forces that are changing our environment. At the ground floor we want to combat alienation.
We will establish an accessible program of social, cultural, ecological, communal and culinary activities. We want to use a bottom-up and organic way of programming in which different program components flow into each other and bridges are built. We connect different domains and invest in building relationships based on reciprocity. We want to put together new recipes for living and working, as the current recipe is proving unsustainable.
The community of Bajesdorp is based on a collective principle. When you work and live as a collective you learn to embrace the process, to give and to take, to be flexible, to share authorship, to deal with conflicting interests, to be creative in an organic way, to be generous, and to let go. When we learn these skills, we can learn to practice solidarity. And because major social changes are needed to deal with the crises coming our way, we want to invest in these skills and in collectivity. And we want to keep our collective way of living and working not only to ourselves, but also to share it with the neighbourhood and the city of Amsterdam and invite anyone who feels somewhat alienated to visit and participate.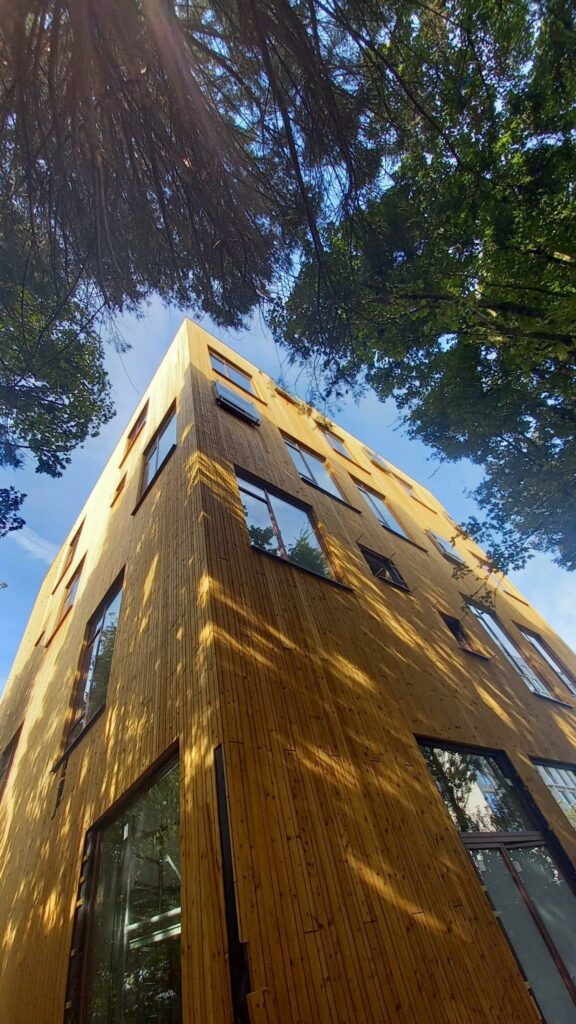 Who are we?
The ground floor collective has at the moment a little more than 10 individual members and one collective as a member.
These members include experimental sound artists and composers, dancers, social art practitioners, film makers, theatre makers, visual artists, and artists with interdisciplinary practices. Current individual members are Arthur Kneepkens, Cinzia Nistico, Elke Uitentuis, Fani Konstantinidou, Jasna Velickovic, Judith Baten, Marc Nukoop, Marije Baalman, Martin Kaffarnik, Mint Park, Mohamed Noor, Tewa Barnosa, and Winnie Herbstein. We Sell Reality is a collective member.
More about the spaces on the ground floor
The blackbox theater is a flexible performance space of ca 60 m2 that is sound proofed, and that we plan to equip with theater lighting, a sound system and a projector.
One of the open studios (ca 34 m2) we plan to make into a maker space to work with textiles, wood, and other physical materials. The other open studio (ca 36 m2) can be used for workshops, gatherings, discussions and as a rehearsal space.
The canteen connects these three spaces and has a kitchen and a bar that we run ourselves.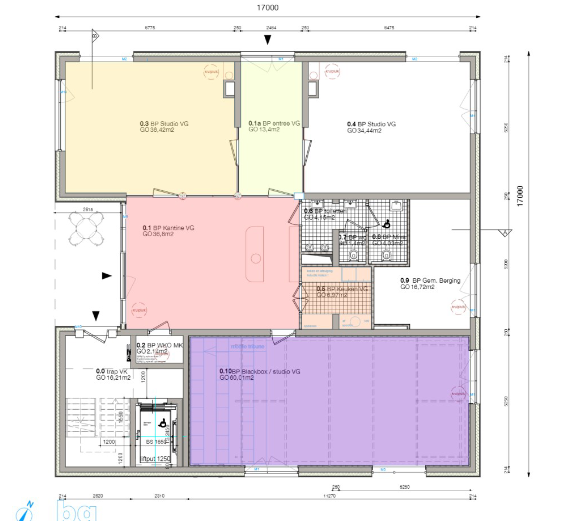 You can join and become a member!
Our goal is to start the Ground Floor with 25 active members who like to set up social or artistic projects and share the processes. So if you are an artist, programmer or someone with a big social heart and you would like to join us in shaping the collective mosaic on the Ground Floor, please send us a motivation letter in which you answer the following questions:
What is your background?
What are your expectations?
How would you like to use the space?
Please keep it short – max 2 A4's – and send the letter to groundfloor@bajesdorp.nl. If you prefer video/audio over text, that is fine too. At the latest, we want to have applications in by November 15st. We will react within two weeks after that.